The Belle Islanders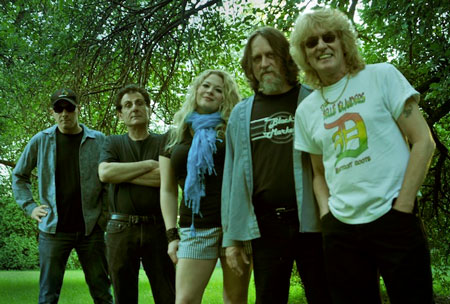 Bio
| Belle Islanders
The Belle Islanders started as a recording project involving 3 members of legendary Detroit reggae group Black Market and infamous Detroit vocalist Dave Edwards of The Look ("We're Gonna Rock") in 2005. Inspired by a 1970's reggae compilation "FEELIN' HIGH", Dave & producer/musician Bob Monteleone decided to lay down their own versions of some of their favorite songs from the obscure comp including "Feelin' High", "Country Living", "Ah So" and "I Man Bitter".
They enlisted the help of Black Market/Raggamuffin rhythm section Mitch Purdy & James Megerian; Jamaican guitarist/keyboardist Brian Silverman and vocalist April Johns.
They added a few originals to the mix ("Babe, I'm Gonna Love Ya" & "Soon Come") and a Texas Tornados cover ("Who Were You Thinking Of?")
The idea is to record some reggae music with the aesthetic of the early-mid 1970's, before synth's & drum machines. Before "toasting" & dancehall. Just organic, rootsy, soulful reggae music.
The Belle Islanders are hard at work on the follow-up to their debut album. Already in the can is a cover of Bobby Darin's "Dream Lover" and Bob Dylan's "To Make You Feel My Love" along with a couple of Dave Edwards originals. Look for an early 2013 release.